Click day 2022 — become a part of the great event!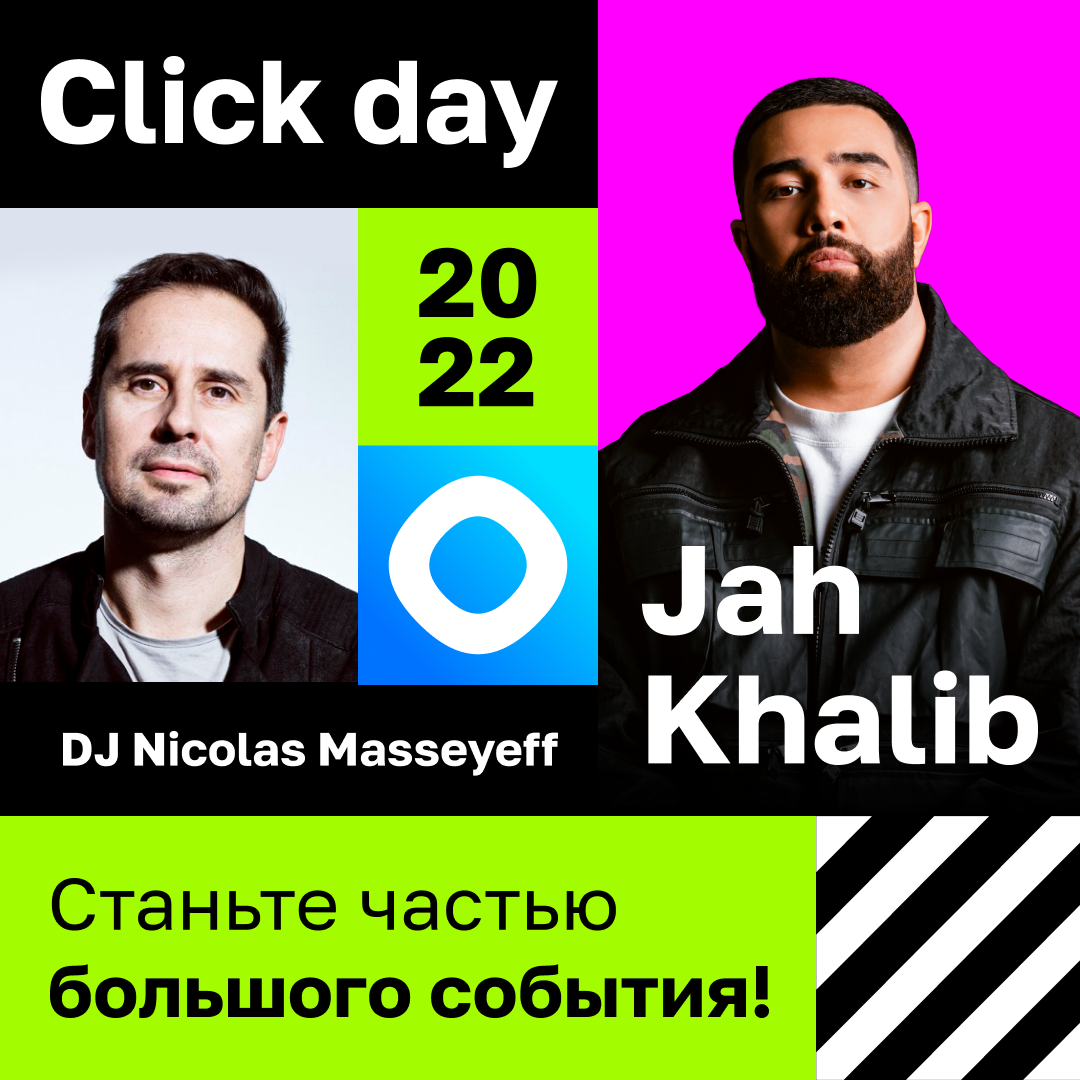 Every year this day the company presents its new products and plans for the next year.
This year we are going to surprise you not only with new features but with a great show, that was never held before.

World class performers are waiting for you::
Headliner of the event – Jah Khalib.
Speceial guest – Sevara Nazarkhan.
Firebursting sets from DJ Nicolas Masseyeff (France).
Tickets are available only on the basis of gifts! To get a ticket:
1. Pay via Click for goods and services at Big Cashback partners. Tickets can be obtained at @clickuz Telegram-bot.
2. Purchase exclusive collection of the branded merch from Click Market. Tickets will be delivered within your order.Part of the money from the sale of the merch will be transferred to charity.
1 receipt — 1 ticket.
1 Click account can receive up to 5 tickets.
Important! Tickets are not for sale! Beware of forgery!
More information at www.clickday.uz.
We are waiting for you on November 30, at 17:30 in Humo Arena!
Spend this day with Click!