We give gifts on our birthday!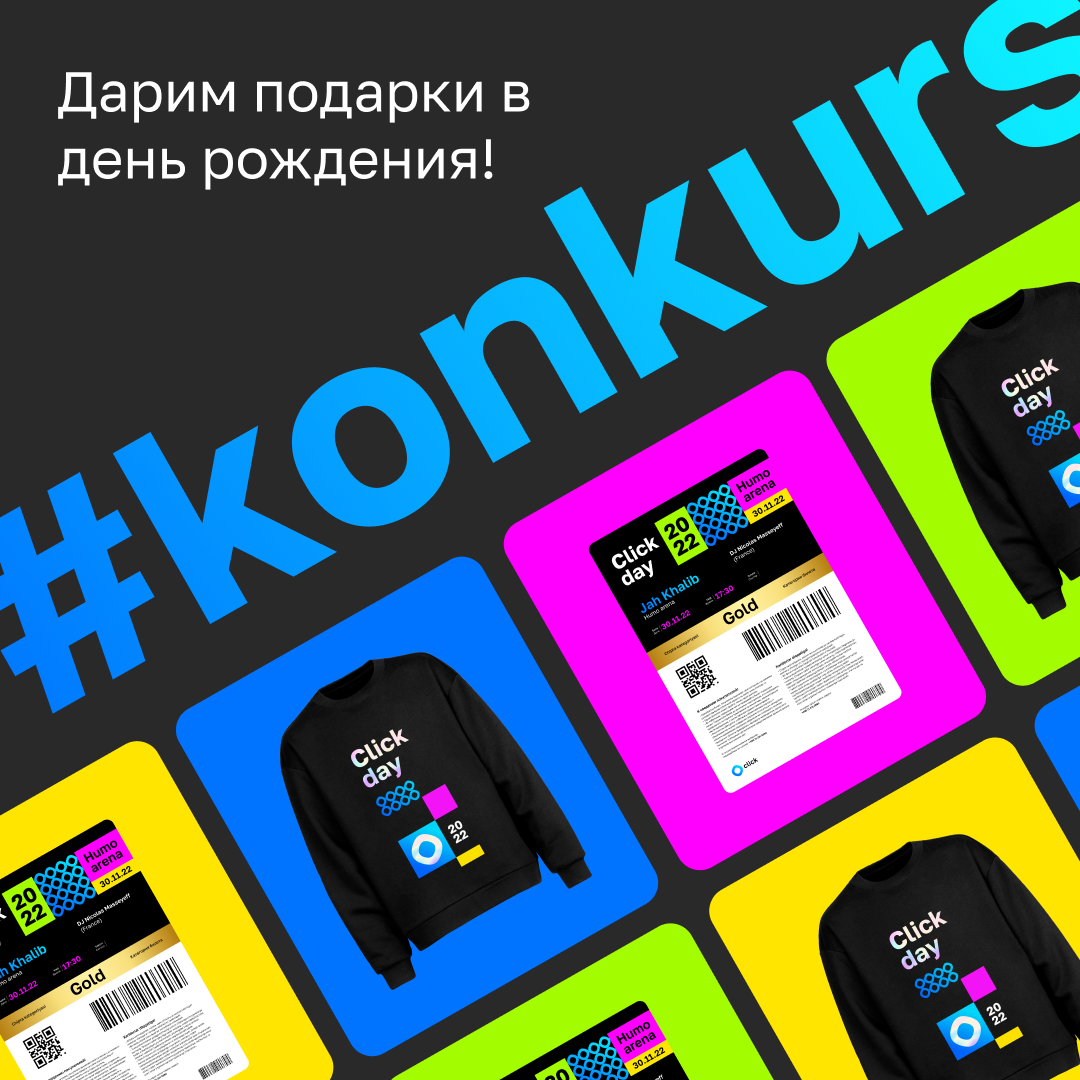 We give gifts on our birthday!
Click is 11 years old today!
Every year we increase our experience and professionalism to make your life easier!
In honor of this event, we are launching a contest!
Contest dates: from 11 to 20 November.
Date of summing up: November 21.
Conditions of the contest:
Come up with a creative birthday greeting for Click, put it on your profile with the hashtag #Click11years and the mark @сlickuz. Subscribe and tag the following pages: @сlickuz, @clickclub.uz, @clickmarket.uz.
Prizes:
1st place — 2 Gold tickets for Click Day and box from Click;
2nd place — 2 Silver tickets and merch from Click Market
3rd place — 2 tickets for the fan zone and Click Market merch.
We will also publish the most creative congratulation on the Click page.
Definition of winners:
The winners will be determined by the organizer of the competition. The results will be published on the official pages of the Click company.
Important!
All materials can be used for commercial purposes by the organizer.
*During the competition, the profiles of the participants must be open.
Not allowed to participate: empty, new, closed and commercial accounts.
*If the winner is a minor, the prize can only be awarded in the presence of parents or trustees.