Up to 15% cashback for car insurance in Click!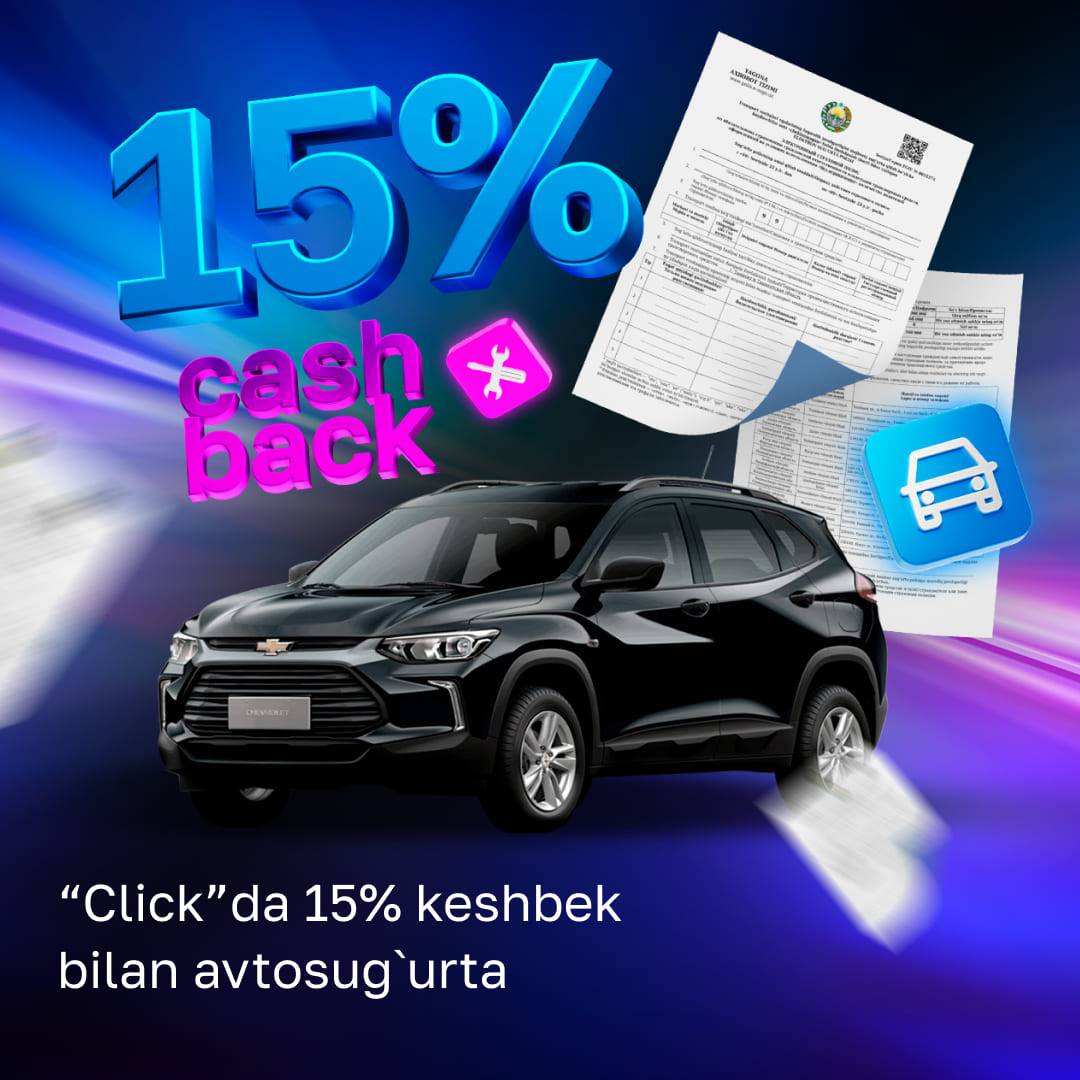 Buying CTP insurance in the "My car" section, you can receive 15% cashback for VIP insurance!
Go to the "More" section and click on "My car";

Select the category "Insurance";

Click "Get the insurance".
Important!
Cashback up to 15% is issued only to identified users.
And also, when the time comes to renew the insurance policy, you will receive a reminder about it.
Your car is under control with Click