What is identification in the Click system?
Click-Identification is a feature with which you get additional options for managing your account. Including the absence or simplified removal of anti-fraud restrictions (anti-fraud restrictions are designed to protect the account if there is a suspicion that a fraudster has taken possession of it).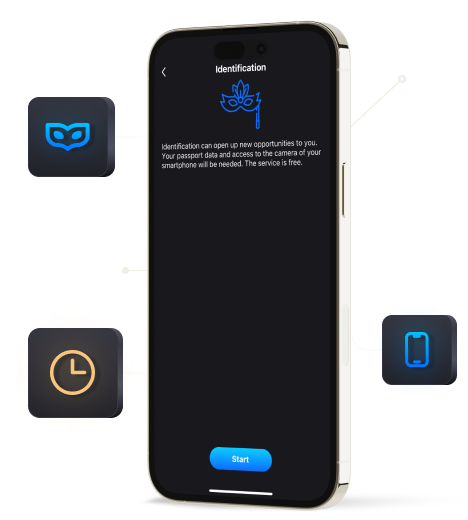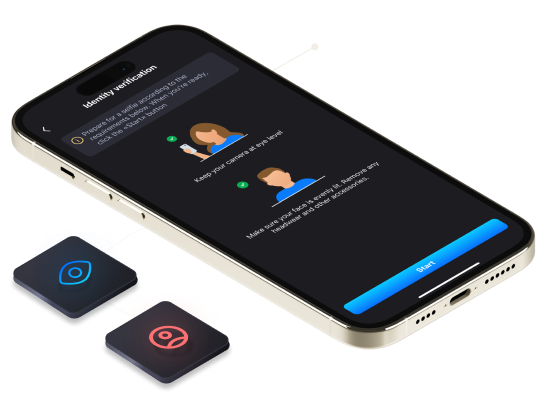 What is verification in the Click system?
Verification is a simplified version of identification, a procedure for verifying a person trying to log into an account with previously received information. Thus, verification is available only to previously identified users. It allows you to make sure that it is the owner, and not the intruder, who gets access to certain functions.
What is Antifraud in the Click system?
This is a set of measures designed to promptly respond to the actions of intruders and minimize the possibilities of fraudsters when an account is hacked. This set of measures establishes a limit on transfers, payments above a certain limit, access to personal data of an identified owner and other functions. Thus, Antifraud significantly increases the level of security for using the Click system.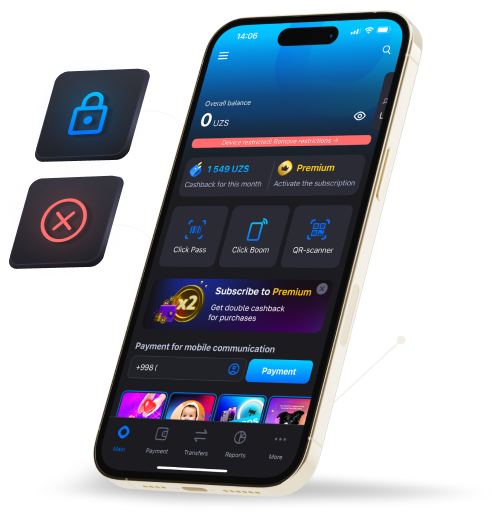 How to remove restrictions when adding a new device?
Restrictions can be removed in 2 ways:
No. 1. Pass verification.
To remove restrictions in this way, the user must be identified in the Click system. Verification takes place by evaluating the user's face. In this case, the system will check the received image with what have been done during the identification process. In case of successful verification, all restrictions will be removed. After 5 unsuccessful verification attempts, the possibility of re-verification will be blocked for 24 hours.
No. 2. Support call.
All restrictions imposed by the Antifraud system can be removed by calling the support service and providing the operator with correct data to verify their authenticity.