Free transfers in Click Up!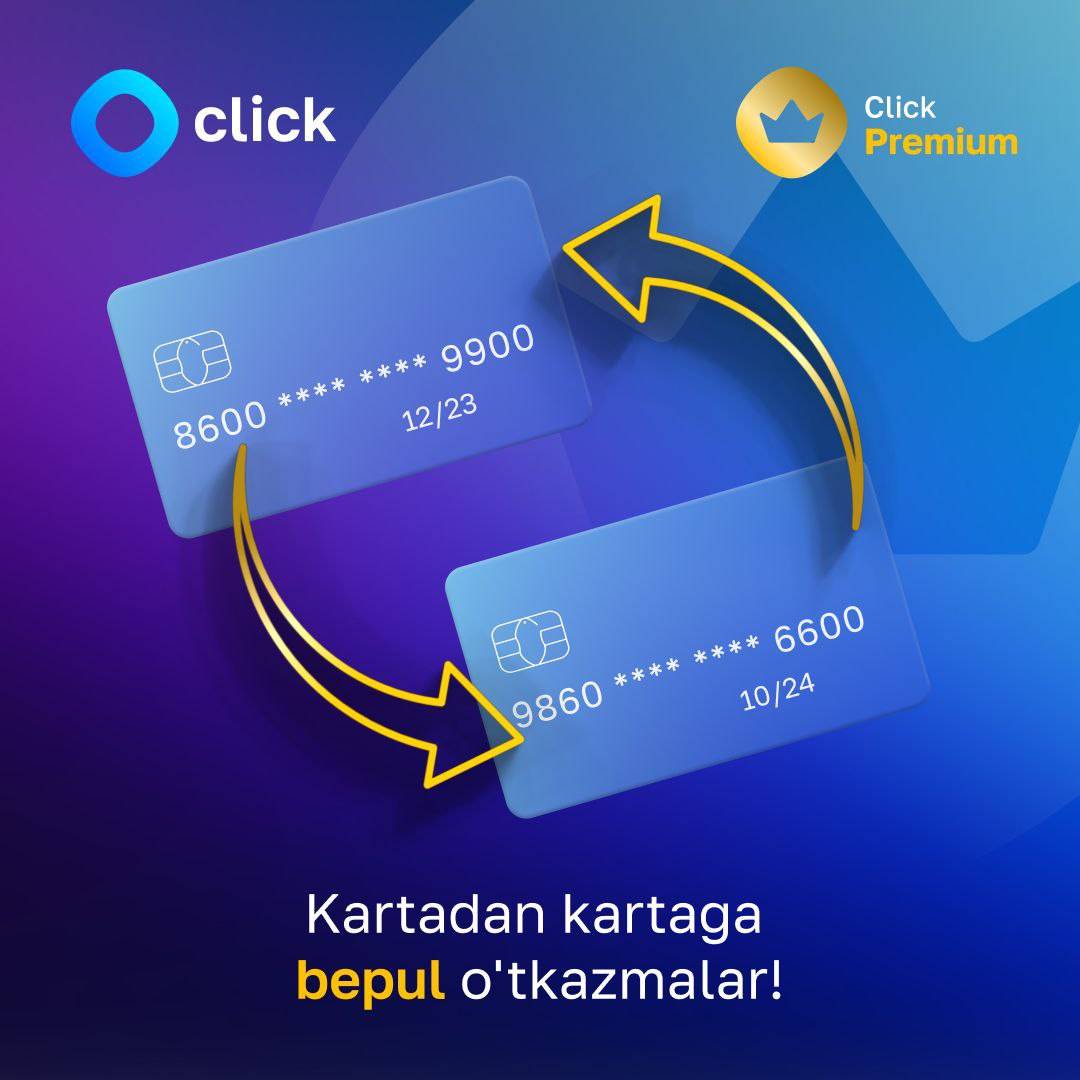 Transfers without commission from card to card are available only for owners of Premium Click subscription. You can transfer up to 10,000,000 soums monthly for free.

You can subscribe to Premium quickly and conveniently in the Click Up application. The subscription price is 50 000 soums per month. Also, with a premium subscription, the user receives double cashbacks for utility and public services, as well as for bills in cafes and restaurants. Additionally, up to 5% cashback for paying for mobile communications and more. All cashbacks go to the Click wallet in the Click Up application, and it is from it that you can buy a subscription for a next month and still stay in the plus.

You can learn about all the rules in the "Offer" section.